Should you update your resume with vaccination status?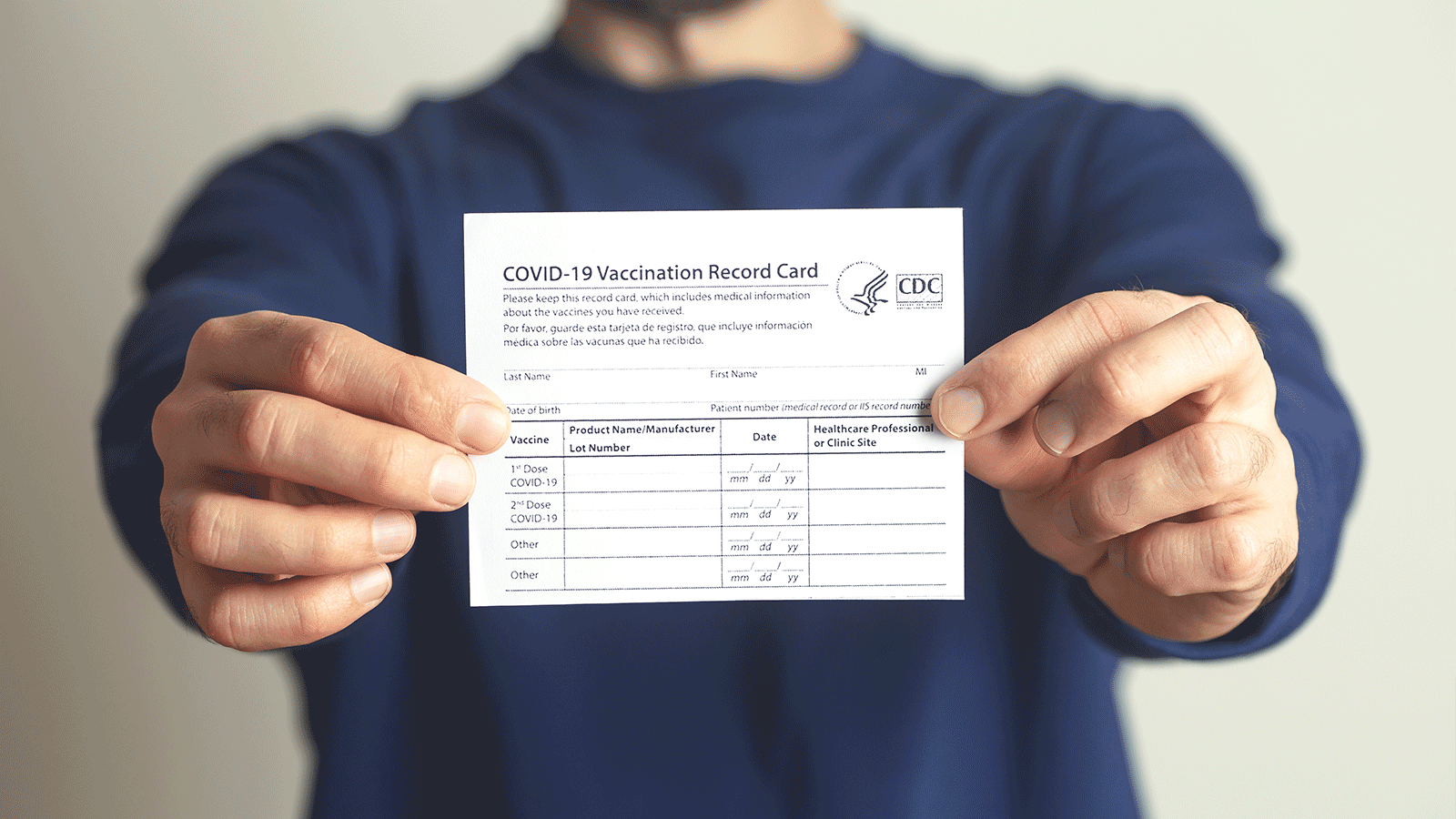 Should Your Resume Tell Employers If You've Been Vaccinated?
With the coronavirus pandemic in its second year, the US economy continues to experience massive changes across most industries. Companies and employees have been forced to put up with life with a virus that shows no sign of going away any time soon. Part of that adjustment now includes COVID-19 vaccination, as some government and private industries are moving to mandate that workers receive the vaccine if they want to continue working.
If you're a current job seeker, all the talk about mandates may make you wonder whether you should update your resume with your own vaccination status. In this post, we'll examine the pros and cons of including vaccination status in a resume and offer some advice on how to include that information in a clear and direct manner.
The push for a vaccine mandate
Vaccine mandates have been a hot topic for much of 2020, with many major private enterprises proposing mandates for their employees. At the federal level, President Joe Biden announced mandatory vaccinations for some federal employees in July. He then expanded his order in September, announcing that companies with more than 100 employees would also have to force employees to get vaccinated or provide regular proof of a negative COVID test result. That most recent action could affect more than 100 million American workers.
Meanwhile, various state governments have moved to block the mandate in their jurisdiction. For example, Florida's governor has threatened to fine local businesses and government entities that attempt to enforce such mandates. Although he has insisted on increasing vaccination rates for his citizens, he has vowed to oppose any federal attempt to impose vaccine requirements on his state's citizens.
As debate continues at all levels of society, many companies have introduced their own mandates for employees. Of course, each has its own reason for needing vaccination. Some are doing this to ensure that they are complying with any requirements imposed by the government. Others may turn to mandates to protect their workforce and prevent the kind of disruptions they experienced during the 2020 nationwide lockdown.
Regardless of the motivation behind those corporate mandates, the fact remains that many employees and job seekers are facing a harsh reality. They must be able to prove that they have received the vaccine or they run the risk of not being able to work at all.
Reasons to update your resume with vaccination status
There are several key reasons why you should consider including vaccination status on your resume, and they can all affect your ability to get your next job. for example:
A September survey by ResumeBuilder.com showed that a third of the hiring managers surveyed say they would Don't even consider the resume who fails to identify the vaccination status of the candidate.

The same survey found that 32 percent of respondents opted to give preference to unvaccinated candidates.

This preference for vaccinated applicants was consistent across multiple industries, including technology, finance, retail, hospitality, education and healthcare.

61 percent of companies that hire remote workers are looking for vaccinated job candidates, so even remote workers may be affected by these preferences.
Of course, companies are still going to prioritize job qualifications, but it can be a bit relaxing if your resume fails to include your vaccination status. If your rival applicants have similar qualifications and have included vaccination information on their resume, you may find yourself at a significant disadvantage in the hiring process.
Reasons you might not want to include vaccine status on your resume
There are millions of Americans who have either decided to skip the vaccine or have not yet received their shots. Of the estimated 43 million Americans who tested positive for COVID-19 during the pandemic, about 98 percent survived their battle with the disease. Many of them may choose to rely on natural immunity. Meanwhile, other Americans may have legitimate hesitations about the new vaccines. Here are some reasons why job candidates like you may not want to disclose their vaccination status:
You may have legitimate concerns about disclosing any personal medical information

You have not received the vaccine and have no intention of getting the shot

You are applying for a job in a company with less than 100 employees
It's important to note that those reasons may seem perfectly valid to you, but that doesn't mean that your potential employer will agree with your decision. Any failure to include vaccination status could ruin your application and send your resume to the company's trash.
How to include your vaccination status on your resume
Since your resume is an important tool in your job search effort, most resume experts agree that it should include all relevant information that can help land you employable. At this point in history, that information should include your vaccination status. Here are some key tips to help you disclose that information properly:
List your position clearly
When listing your vaccine status, be sure to use words that are likely to be recognized by any company's ATS software. Don't use words like "wax" or "vaxxed" or any other shorthand expressions used by people on Twitter and Facebook. Instead, be sure to use the words "vaccinated" and "Covid-19" or "Covid 19" to ensure that your status is read properly by those tracking systems. for example:
"I have been fully vaccinated against COVID-19" Or "I have completed the COVID-19 vaccination process."
Hiring managers and recruiters may scan your resume (visually or automatically) for these keywords, so it's best to address it in simple language.
Include it near the beginning of your resume
Since hiring managers are more concerned about applicants' vaccination status, it's important to keep this information in a prominent place — for now. The best place to include this information is toward the end of your summary statement, as this statement is typically the first thing hiring managers read.
be honest
One thing you absolutely must do is be honest about your situation. If you lie and the company requires that you provide proof, you will be rejected for the job. If you have not yet been vaccinated, and do not intend to be vaccinated, do not say otherwise.
Add Vaccine Status to Your LinkedIn and Social Media Profiles
If you include social media links in your resume, you can add your vaccination status to those sites as well. Not only does this provide consistency between your resume and online presence, but it can also give you some much-needed attention from job recruiters looking for qualified, vaccinated candidates. Again, though, it will come down to personal preference and whether or not you want to advertise your vaccination status.
Summary
Regardless of how you feel about vaccine mandates, they are quickly becoming indispensable to many workers and job seekers. To compete successfully in this emerging post-lockdown world, it is important that you know how to include your vaccination status in your resume. Proper disclosure of that information can provide you with the benefits you need for your next job.
Do you have more questions about what to include in your resume? work with our professional resume writers.
Recommended Reading:
Related Articles: